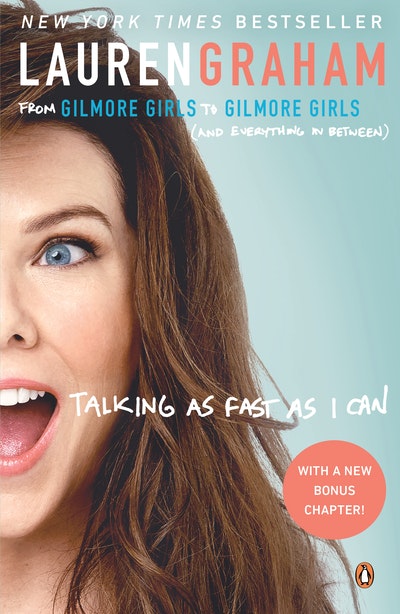 As a huge fan of Gilmore Girls, I picked up Lauren Graham's autobiography without hesitation when I saw it at a work book sale. I'm not the kind of person who reads much celebrity gossip, and I can count the number of autobiographies I've read on the fingers of one hand, so I can't necessarily judge Talking as Fast as I Can against other books of its kind. What I can do is say that it was a light, easy read which seemed to take me hardly any time at all to get through.
There were times when the writing was self-consciously self-deprecating in a way that didn't necessarily seem natural to me, such as when Lauren Graham 'reveals' the Hollywood secrets of losing weight and getting exercise. Despite this, I enjoyed most of the content of the book — especially the focus on Gilmore Girls. It made me want to rewatch the series, which can hardly be a bad thing.
Of the two autobiographies I've read in recent months, I'd say I liked Scrappy Little Nobody by Anna Kendrick slightly better, but Talking as Fast as I Can might well be the perfect quick read for someone's summer!