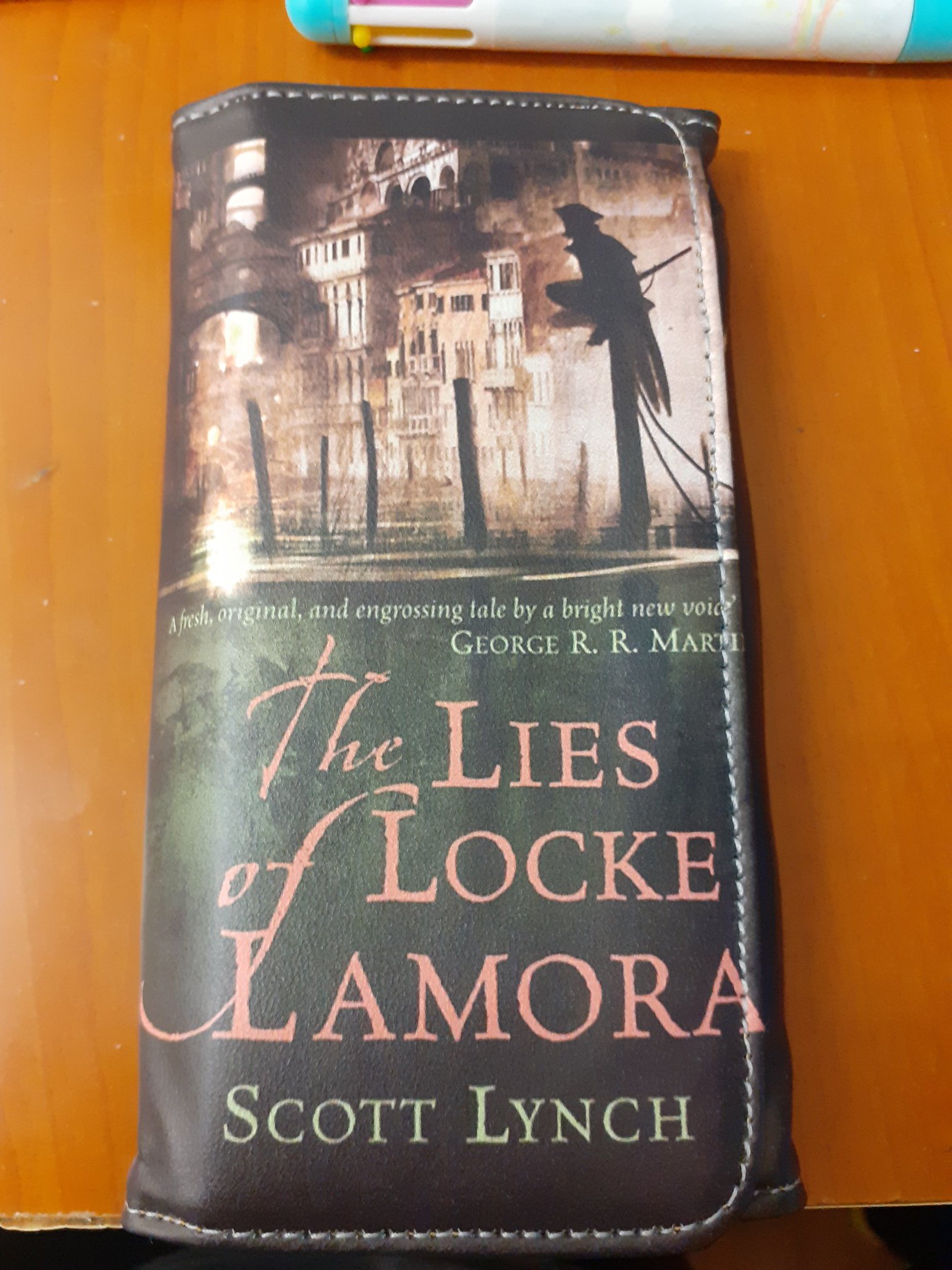 I've needed a new wallet for a long time as my current one tends to lose coins between the folds. When I saw the wallet listings on Shop for Reading Addicts, I liked several of them, but none of them were quite perfect. So when I saw that I could get a custom order, I was immediately excited.
The Gentleman Bastard Sequence by Scott Lynch are probably my favourite books, though as I type that my mind is crowded with other candidates. Nonetheless, I love these books. And they are very appropriate books to make a wallet out of, concerned as they are with money and coins.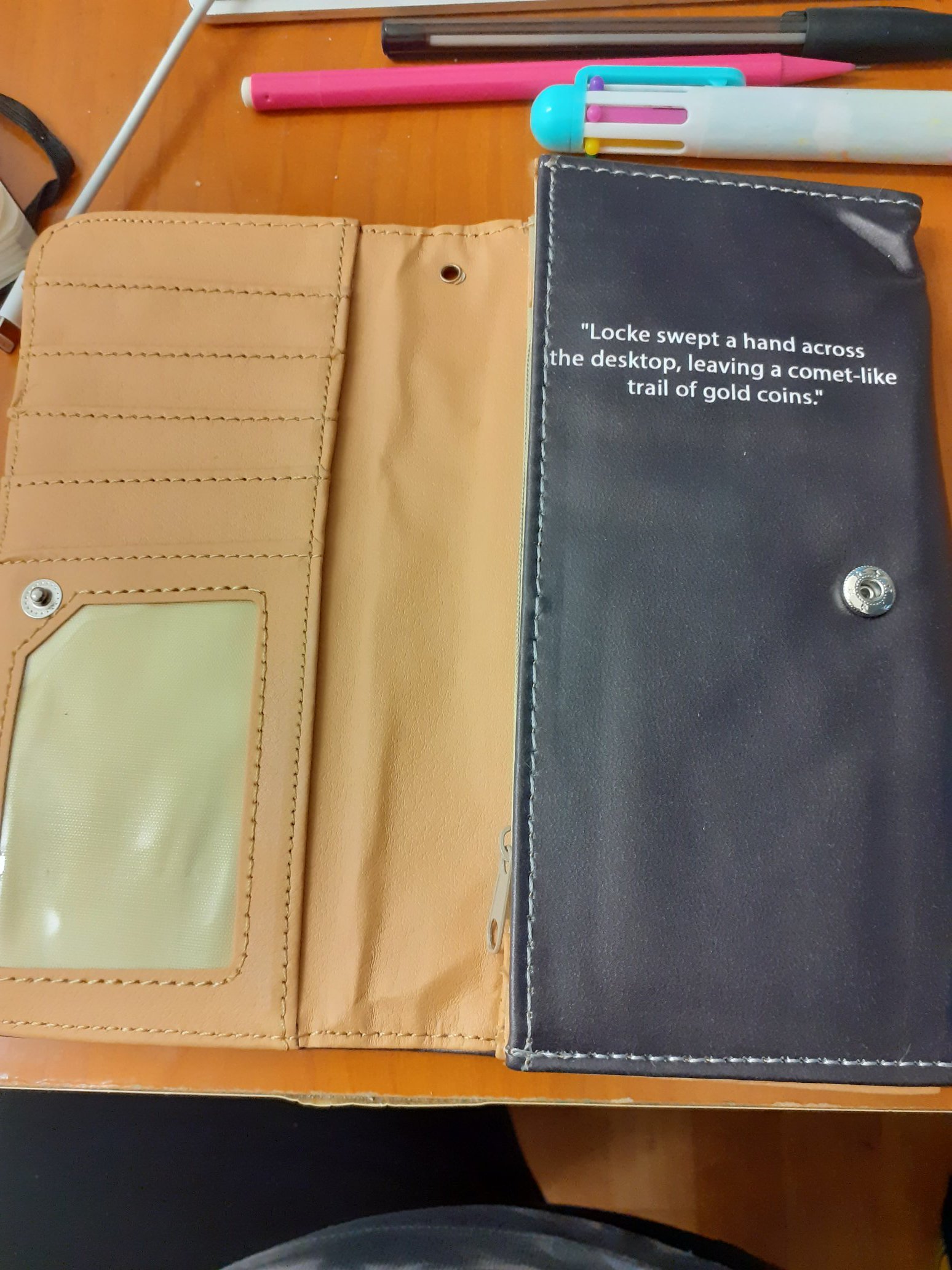 I reread all three books to find the perfect quotation, and asked SFRA if they could position it so that it wasn't interrupted by the popper. I was somewhat dubious they'd be able to do that — but they came through!
Delivery took a good long while, understandably given the current circumstances, but I'm thrilled with it!