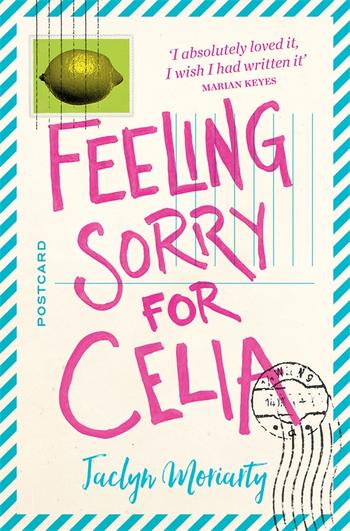 I like epistolary novels, though Feeling Sorry for Celia isn't one of my favourites. It's a fine book, but I think it's outshined by the sequels, which I plan to review later. That said, I still find that the teen drama and romance pulls me through the pages and makes me want to keep reading until I get to the end!
The chicken pieces are in the fridge already, so they have had experience being there.

Feeling Sorry for Celia, Jaclyn Moriarty
The main characters are good: I like Elizabeth and Christina and their growing relationship. Seeing Elizabeth and her mum get closer is enjoyable, as well. I think I found Feeling Sorry for Celia hysterical when I first read it, because I'd never read anything else like it. These days, it just gives me a few gentle chuckles, but that might be because I've read all the jokes two or three times!
I found the lack of chapters kind of annoying, which is something I definitely wouldn't have noticed when I read it as a teenager.
They don't know why, but they think I'm weird anyway, so it's good to occasionally do something inexplicable and sustain the image.

Feeling Sorry for Celia, Jaclyn Moriarty
Overall, Feeling Sorry for Celia is fine. It gives you the set-up for Jaclyn Moriarty's other books, but I don't think you'd really miss out by not reading it.
Next in the series: Finding Cassie Crazy.